Welcome to our JET news both past and present, simply click on the desired quarterly release and digest, once you have finished reading don't forget to go to our shop and see the latest offers available, remember, JET deliver, install and provide tuition on all the products.


Click here to download a copy of this Quarter's Newsletter to your computer (pdf - 639kb).
Click here to view last Quarter's newsletter.
A big hello and welcome to everybody!
Please find enclosed the latest up-to-date information about JET and the communications industry within the Channel Islands. Take a moment to catch up with what we have achieved and what you should be looking out for.

We have had some changes of our own taking place in the first half of 2007, which involve a revamp to our office base in Jersey. We are however staying put on Queens Road but are increasing the size of our office space and updating our demonstration suite. As this room is used frequently and is always open to old & new customers, it is of course important this room remains up-to-date providing all the latest technologies available on the market.
If you are a Guernsey resident, you will at some point have spoken to Mr Matt Le Page, our newest edition to the JET team. Matt, our Business Development Technician, joined the team in late 2006 and has already contributed highly to our demanding schedule and is looking forward to offering a quality service to you all in 2007. In addition, Matt has recently become the father of a beautiful baby girl, so here's to him and the rest of the family.

During March 2006, we held a number of demonstrations on the Maximiser product. Due to the success of these demonstrations, we will continue to provide requested demonstrations of the IP/VoIP telephony on the Splicecom Maximiser Solution. Allowing anyone thinking of IP telephony the opportunity to have an understanding of the technology by allowing you to drive the Splicecom Maximiser yourselves in an IP/VoIP networked solution between Jersey & Guernsey.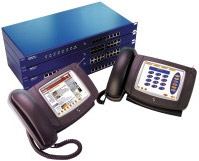 Listen out for the quality, look at the versatility but most importantly take advantage of our offer to pop along and fully understand the deployment of IP.
Splicecom have various updates which shall further enhance the Maximiser. Some of these involve updated modules which now support up to 10,000 users instead of just 5,000. In addition, enhancements are being made to allow SIP trunking as well as true mobility, no matter where a user is, they shall always have their extension number with them.
The Maximiser is an ideal solution for Disaster Recovery thanks to its ability to run numerous call server processor units in any one installation. With the Maximiser only one database ever exists regardless of the amount of processors installed thanks to its built-in LDAP server. Therefore, install a Maximiser away from the office with a permanent LAN connection and you have your Disaster Recovery solution in place.

As we anticipated, March 2006 turned out to be an exciting period for JET, with a successful installation completed, which saw us packing our bags and heading overseas for Hong Kong.
An existing client who already benefits from the VoIP solution from Splicecom integrating their Jersey, Guernsey and Isle of Man offices, making these truly transparent as far as a single operator/office for all locations, saw the expansion taken to Hong Kong.
This expansion involved JET installing a fourth Splicecom site to continue this transparency, which the business has become accustomed to via IP and continuing to deliver free voice calls between all sites.
Unfortunately, this trip only required one member of JET to visit our friends in Hong Kong, whilst the rest of the team offered him support via dial-in facility and other forms of communication, which still enable us to provide 24hr support to Hong Kong.
After such results with Hong Kong complete, we were again excited and more than willing to take on our next project.
2006 saw the completion of a large installation within the States of Jersey sector. This installation saw JET being sent to "prison" to install and commission a unique prisoner pin phone system. The installation was a learning curve for the entire JET team but one which we rose to the challenge and successfully implemented a state of the art solution.

March also saw the visit of the Ericsson team. The visit was informal and was aimed at giving our customers the opportunity to put any questions or queries straight to the developers themselves. The future for the Ericsson product looks very exciting indeed with the introduction of "Ericsson Mobility Organiser" a similar solution to the Blackberry product. The Business Phone is maturing into a true 19" rack mount IP offering by introducing an IP based 19" central processor with built-in applications server. Further information on the above will be available towards the middle of 2007.
If you were one of the many who turned up to this event, you would have noticed this to be beneficial, we found this to be a highly successful turnout. If for some reason you were unable to attend and would like some information on any of the products launched or in the pipe-line for 2007/2008, please contact Tanya Kelly on 01534 634705.
We would like to take this opportunity to welcome all new customers. 2006 was the busiest year in our 10 year history with an array of new customers placing their business with JET Communications. Customers ranging from Banking and Finance to States departments.
Here's a big and special welcome to you all.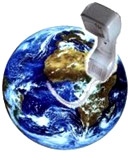 JET Communications are pleased to offer both telephony and IT all under one roof, with many clients experiencing our skills and making the most of the combined services.
JET have partnered up with a large IT consultancy/installer/maintainer to enable the single point of contact. Should you wish to know more about this service then please call our offices for further information.
Telephony has/is undergoing a major change. As our broadband services become more resilient and larger, we are seeing this service being made available for the use of our data as well as the voice, hence the VoIP evolvement.
Our next step in telephony shall be SIP trunking, the ability to carry your call via IP connections between exchanges worldwide, thus driving down the monthly rentals and minutes of all calls. We as a business are happy to advise that all our telephony products are already SIP enabled and we are now looking forward to the first service provider making this technology available.
Many of you are already aware that JET has signed up the majority of our client base for the great offer that hit Jersey half way through 2006. We are of course talking about "FirstDial Business" with Cable & Wireless.
We have received a tremendous amount of interest in this product and for the remaining few who have not yet signed up for up to 50% off calls, we suggest again that you contact JET so that we may explain just how simple this procedure is, not to mention the benefits. Please note that this is not at all contractual and is a free of charge service.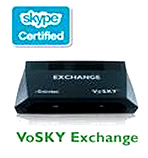 JET Communications are happy to offer the world's first SKYPE certified integration for the PBX, known as "VoSKY Exchange". You can now make SKYPE calls from your desktop phone and receive SKYPE calls direct into your phone system. Call today for a LIVE demonstration on 01534 634734.
JET Communications have successfully installed WiFi into a large number of Hospitality businesses and private bases. A developing technology offering a guest within a hotel/guest house to utilise the existing Broadband connection to access the internet, this being a must have in the hospitality industry.
Again, for further information, please do not hesitate to contact us on 01534 634734.
10th Year Anniversary
JET Communications were founded in December 1996 and began trading in January 1997 making this our 10th year birthday. As a business we have experienced a lot of highs and forced market changes upon our local service providers, ensuring that we all benefit from a better and efficient service in our market place.
We wish to thank all of our customers who have stuck by us for the last 10 years and hope to be of further service to you all for the following 10 years.
As always, we would like to ask for any suggestions or improvements that you would like to see. If you have any, please feel free to let us know. We are looking for your input in the following areas:
Engineering staff
Administration staff
Time of service (08.30 to 17.00)
Response to your query
Keeping you updated
Newsletter
Website - Online shop
Well, 2006 has been another successful and busy year and 2007 looks to be just as eventful for the entire JET team. May we take this opportunity to thank you for your continued support. We all look forward to being of further service to you during 2007 and beyond.